BEEKEEPING FOR ORIGINAL HONEY FARM TRAINING IN NIGERIA
Bee farm for honey production in Nigeria. Beekeeping (apiculture) for honey production in Nigeria is a gold mine that has not been taped in to. Though there is high demand for original honey for local consumption and for export where the chunk money is.
But how to tap into this secretes gold mine has become a problem for many Nigerians, especially, the teeming unemployed young Nigerians.
The worst of it is the high level of ignorance of this business in and among Nigerians.
– Do you know that one bee hive can give you 20 t0 30 liters of Bee Honey?
– Do you also know that a plot of land can give you 30 to 50 bee hives?
– Do you know that it takes 2 to 3 months for bee to complete it honey production process for you to harvest?
– Do you know that a liter of bee honey is sold between N2,000 to N3,500 at least?
– Are you also aware that you don't buy feed or feed the bees for them to produce or during the honey production process in your farm?
– Are you also aware that you may not spend one Naira to buy the BEES that will produce for you in your farm or farms?
We called it "GOLDEN INSECTS", other call it "BEE", yet many; I mean many are ignorant of this miracle money making farm business.
You will get all these and many more in our BEEKEEPING TRAINING in Nigeria (online or One-on-One Training).

Click for LIVE TRAINING & EXPO Pics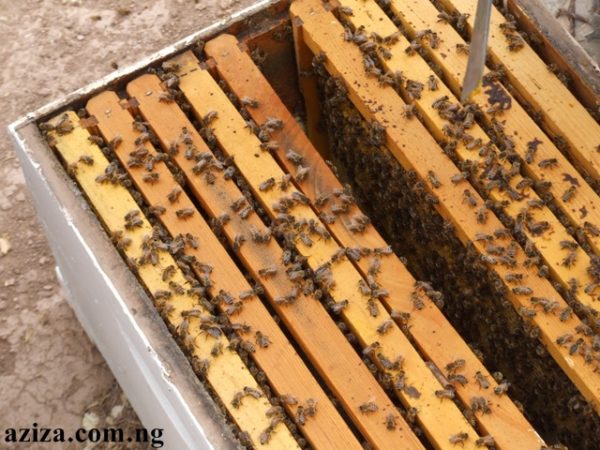 We train, setup and supervise Bee Farm for people in Nigeria. We give one year full support for to master everything in it.
For help and other assistance, you can contact us on:
Go for Online Training
Email: contact@igb.com.ng or contact@aziza.com.ng
Mobile: 0703 521 1909 or +234 8033 185 898
Please follow and like us: