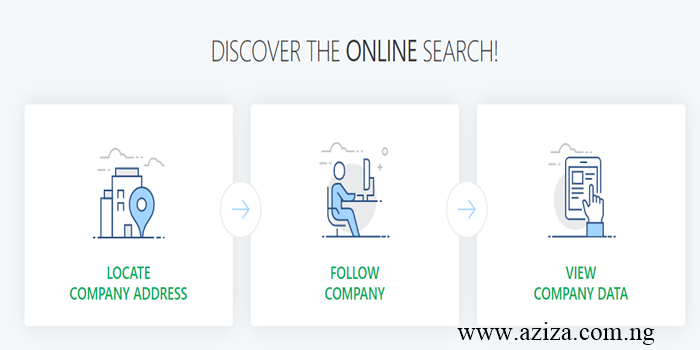 In this post, we detail how to officially confirm or check if a Business/ Company is Registered in Nigeria and the necessary details you should look out for.
Business or Company formation/ registration in Nigeria is control and manage by Corporate Affairs Commission (CAC). So, when you want to do a business with a corporate body (Business name or Company), it is advisable that you first of all verify if the business/ company is registered to do the business she claims to do. In a situation where you want to start a Business in Nigeria in your business/ company name, whether as a foreigner or Nigerian citizen, you need to complete the business/ Company formation/ registration with CAC. Contact Aziza for Business / Company formation/ registration, promotion and for Regulatory Compliance & Business Support Services.
There is official method to confirm authenticity of a Business/ Company in Nigeria with other details of the business/ company. Details like Registration number, Directors, Shareholders, Addresses, Nature of activities, etc.
Another method introduced by Nigerian Corporate Affairs Commission (CAC) to verify if a Business or Company is registration in Nigeria is an online portal that enables members of the public to search and check for existing company / business names from the comfort of their homes using a computer or mobile phone free of charge. We advise that corporate bodies should go for the official method to get the certify true copy (CTC) of the Business or Company to ascertain the true/current position of the business.
When you conduct an online public search, if the business / company is registered, the following information about the company will be displayed: RC Number or BN Number, Company name, company registered address and date of registration. If the company is undergoing registration, the result will also detail the name and status of the company registration at that time. Note: network at the time of your online public search could affect the result you will get and one should not fully rely of the result.
The portal also enables individuals desirous of submitting applications for Name Search and Reservation to check and know whether the proposed name has already been registered by someone else. This saves the public the cost of name search and time in searching for a business/ company name that is in existence.
Method to Check Business/ Company Registration in Nigeria Online via CAC Website
To search for a company or business name, visit the Corporate Affairs Commission (CAC) website (https://search.cac.gov.ng/home)
You will be presented with a form to type the name of the company / business you want to search for (as illustrated below).
Enter all or part of the company name.
Check the "I am not a robot" CAPTCHA and click the "Search" button.
>> for Business or Company formation/ registration
>> for Business/ Company set-up in Nigeria.