In this post, we explained how to obtain Waste Management Services DPR Permit / License, processes, statutory fees and requirements. Waste Management Services is under Specialized DPR Permit / License Category.
With increased awareness on Nigerian Oil &Gas environmental management, Waste Management Services has become a lucrative business Nigerian Oil & Gas industry.
Read: Environmental Restoration Services Permit/ License
For a firm to undertake Waste Management Services in Nigerian Oil & Gas industry,  such firm/ company must obtain DPR Permit (OGSIP) on Waste Management Services.  There are several kinds of waste in Oil and Gas activities and gone are the days IOCs and other exploration companies will throw the generated waste on the sea.
Read: All DPR Permits (OGISP), Requirements, Categories & Cost
Nigerian government through Department of Petroleum Resource (DPR), a department under the Nigerian Federal Ministry of Petroleum Resources (FMPR), saddled with the responsibility of exploration and importation of Petroleum products. DPR also oversees the safety, management and other regulations that relate to the exportation and importation of the products into the country.
Waste Management Services DPR (OGISP) Permit/ License Application processes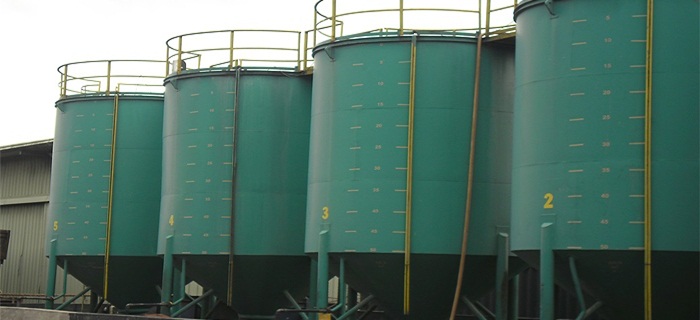 Create Company Account with DPR
Select Waste Management Services and Sub-heading
Generate RRR number for the permit
Make Permit payment (Oniline or Direct Bank Deposit)
Supply Company details
Upload statutory documents
Prepare & Make presentation
Receive your Waste Management Services DPR Permit
Read: Nipex Registration
Waste Management License Permit Requirement
*Certificate of incorporation
*Certified true copy of memorandum & articles of assoc.
*Certified true copy of form c.07/cac2.3/cac 7
*Current tax clearance certificate
Company's profile
Comprehensive staff list & curriculum vitae of key staff (should include position & qualification of staff)
List of equipment/facility available to the company
List of approved expatriate quota position & their Nigerian understudies
Proposed training programme for Nigerian staff for the current year
Registration by relevant professional body
Technical agreement or MOU with Nigerian company/DPR accredited laboratory (where applicable)
*employee's compensation scheme (Nigeria Social Insurance Trust Fund (NSITF))
Health, Safety, Environment and Community (HSEC)
Current medical retainership agreement with a hospital or clinic located in company's operational location
Waste Management License / Permit Cost
| | | | |
| --- | --- | --- | --- |
| CATEGORY | STATUTORY FEE | PROCESSING FEE | SERVICE CHARGE |
| Specialized | ₦250,000.00 | ₦7,500.00 | Varies |
Read: How to make Local Content NOGIC JQS Registration
List of Waste Management Services License Under (OGISP) DPR Permit
Below list are the Waste Management Services DPR will issue you permit in Nigerian Oil & Gas industry.
Offshore Fumigation and Sanitation
Tank/Vessel Cleaning
Water-based mud handling
Installation and/or Operation of Waste Management/Treatment Facilities; Thermal Desorption Unit(TDUs), LTDU/HTDU
Installation and/or Operation of Waste Management/Treatment Facilities; Incinerator/Compactors
Others
Engineered Landfill
Waste recycling (Spent lubes, used tyres, Batteries, Scrap Metals etc.)
Secondary Waste Management (Residual Ash)
Composting
Waste Re-Injection
Hazardous Waste Transportation
Installation/Operation of produced water treatment facility
Offshore Domestic Waste Management
Pneumatic bulk drill cutting transfer
Drill cuttings Temporary Retention Services – offshore
Installation/Operation of Sewage Treatment Plant (STP)
Installation/Operation of Recyclable Waste Depot
Installation and/or Operation of waste water treatment equipment
Maintenance and Operation of Incinerators
Maintenance and Operation of Sewage Treatment Plant
Offshore Evacuation of Drill Cuttings
Note: You can only select a Maximum of 1 items from here
For help and other assistance,
Call: 0803 318 5898 or Email us